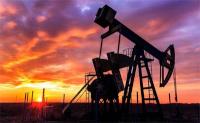 88 Energy shares advanced on Monday morning after the company told investors that its drill programme at the Icewine project, onshore Alaska, had reached a "critical juncture".
The company in a London Stock Exchange statement told investors that trading on its Australian listing had been halted.
In the company's most recent drilling update, last Wednesday, it revealed that the drilling of the well was just above the HRZ shale, the programme primary target, and that coring operations (which would last 5-7 days) would begin over the weekend.
In Monday's statement, 88 Energy said: "Upon completion of drilling, certain data will be available immediately and will be reported to the market after internal examination; however, the definitive testing of the HRZ shale potential will take several months of data analysis.
"The pivotal focus will be an extensive evaluation of core material by specialist laboratories, which will cover a number of parameters considered critical for the success of the play."