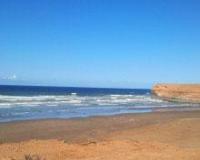 88 Energy Limited says that the transfer of title from Burgundy Xploration LLC to its 100% owned subsidiary, Accumulate Energy Alaska, Inc, has been completed. AEA now has an undivided 87.5% working interest over 69 leases, totalling 98,182 acres (85,900 acres net to AEA).
Under the terms of the agreement entered into with Burgundy in November 2014, AEA's working interest will reduce to 78% (76,582 acres net to AEA) post spud of the first well. This is likely to take place subsequent to spud of the Icewine #1 exploration well, scheduled for mid October, and an update in this regard will be provided in due course.
The Company would like to thank the Department of Natural Resources, Alaska, for its efficient processing of the transfer given the compressed timeframe related to the near term drilling.