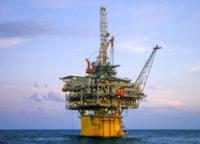 Freeport-McMoRan Inc. says that James R. Moffett, Chairman of the Board, co-founder, and long-time executive, will step down from FCX's Board of Directors and as Executive Chairman.
Mr. Moffett, who has been named Chairman Emeritus, has agreed to become a consultant to the FCX Board, including providing advisory services in support of the company's ongoing discussions with the Indonesian Government regarding its Contract of Work.
The Board has elected Gerald J. Ford as Non-Executive Chairman. Mr. Ford has served as FCX's Lead Independent Director since 2013.
Richard C. Adkerson, Vice Chairman, continues as President and Chief Executive Officer.