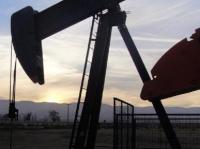 Incremental Oil and Gas has increased its independently certified net Proven Developed Producing (PDP) reserves by 75% to 1,021.7 MBOE at its Silvertip Oil and Gas Field in Wyoming USA.
The PDP reserves comprise 4.068 Bcf of natural gas and 343,700 Bbl of oil.
27 wells were worked over in Q4 2015 following detailed analysis by Incremental's technical team, which resulted in production increases as reported on 9 December 2015. The production increases have translated into the uplift in PDP reserves.