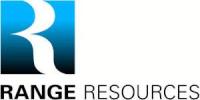 Range Resources Corporation has completed the sale of its Nora assets. After purchase price adjustments based upon a November 1st effective date, Range received $865 million of sales proceeds.
Range will include the Nora operations for the full fourth quarter of 2015. The properties encompass approximately 3,500 operated wells and approximately 460,000 net acres in the Nora/Haysi combined fields located primarily in southwestern Virginia.
Third quarter production for the Nora assets was 109 Mmcf per day representing 7.5% of Range's net production. The net proceeds were used to reduce debt by 24% from the September 30, 2015 balance.