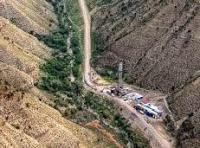 WPX Energy has added more hedges to protect cash flows and repurchased a portion of notes that are due in early 2017.
Approximately three-fourths of WPX's 2016 anticipated oil volumes are hedged well above current prices. The company now has 29,380 barrels of oil per day hedged at $60.85 per barrel in 2016.
This includes another 2,000 bbl/d added since the company's most recent quarterly report.