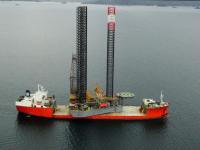 Seadrill Limited has announced that it has reached an agreement with Shelf Drilling to sell the West Triton, West Resolute and West Mischief for a total consideration of USD 225 million subject to customary closing conditions. The West Triton and West Resolute are scheduled to be delivered to Shelf Drilling by the end of May 2017 and the West Mischief during 3Q 2017 after completion of its current drilling contract with NDC in Abu Dhabi.
The total debt outstanding on these three units is $102 million providing excess sale proceeds of USD 123 million.
The carrying value of the three units totals USD 415 million. A loss on disposal of USD 190 million is expected to be realised for the first quarter of 2017.