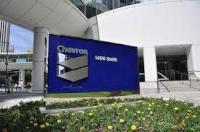 Chevron Corporation has reached a settlement agreement with H5, a California-based e-discovery and litigation services firm. In the settlement, H5 has withdrawn its support from the litigation against Chevron in Ecuador and has assigned its 1.25 percent interest in the $9.5 billion Ecuadorian judgment to Chevron. In 2014, Chevron obtained court-ordered discovery from H5 for the company's role in supporting and advancing the lawsuit led by Steven Donziger, which a federal judge found to be tainted by fraud.
"Chevron is pleased that H5 has ended its association with this scheme," said R. Hewitt Pate, Chevron's vice president and general counsel. "Chevron is also pleased that H5 has taken the further action of disclaiming any interest in the Ecuadorian judgment and relinquishing its interest to Chevron. It remains Chevron's intent to hold accountable those responsible for what a federal judge found to be a fraud."
H5 became involved in the case in 2009, supporting a variety of activities. It helped enlist funding from Burford Capital Limited, a U.K.-based litigation funder, and James Russell DeLeon, a Gibraltar-based businessman. It also played an integral role in bringing the Patton Boggs law firm into the case to provide legal support. Burford, DeLeon and Patton Boggs have all since withdrawn their support from the fraudulent lawsuit and settled with Chevron. H5 also assisted Donziger's team in responding to Chevron's discovery related to the Cabrera Report, an Ecuadorian court-ordered damages report that a U.S. federal court later found was secretly authored by Donziger and Stratus Consulting, a Colorado-based environmental consulting firm. Stratus has also subsequently settled with Chevron.