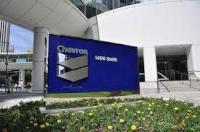 The Supreme Court of Gibraltar has issued a judgment against Amazonia Recovery Ltd., a Gibraltar-based company set up to receive and distribute funds resulting from a fraudulent Ecuadorian judgment against Chevron.
The company was established in 2012 by Steven Donziger, the lead American lawyer behind the lawsuit, and his associates. The court awarded Chevron $28 million in damages and issued a permanent injunction against Amazonia, preventing the company from assisting or supporting the case against Chevron in any way.
"This decision is yet another example of how the international scheme against Chevron continues to erode," said R. Hewitt Pate, Chevron's vice president and general counsel. "We will continue to seek to hold the perpetrators of this racket accountable for their actions."