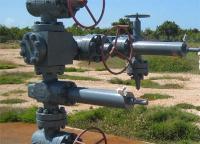 Aminex has executed a fully-termed Gas Sales Agreement with the Tanzania Petroleum Development Corporation for its Kiliwani North gas field, which moves the Company into its much anticipated production phase.
Participants in the Kiliwani North Development Licence are: Ndovu Resources Ltd (Aminex) 55.575% (operator), RAK Gas LLC 23.75%, Bounty Oil & Gas NL 9.5%, Solo Oil plc 6.175% and TPDC 5%.
The Kiliwani North GSA allows for the expected depletion of production from the field over time. In each contract year TPDC will be required to purchase, take delivery of or pay for a pre-determined volume of gas.