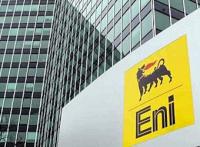 Eni has signed a Farm-Out Agreement (FOA) with Chariot Oil & Gas to enter into Rabat Deep Offshore exploration permits I-VI, located in the Northern Atlantic Margin of Morocco. The completion of this FOA is subject to the authorisation of the Moroccan authorities, to current partners' approval and other conditions precedent.
The agreement provides the Operatorship to Eni and a 40% stake of the license as well as the exploration rights over an area of 10,780 square kilometres, with a water depth ranging from 150 metres to 3,500 metres so far unexplored and with the prospect of finding liquid hydrocarbons.
At completion of the agreement the license will include Eni (Operator, 40%), Woodside (25%), Chariot (10%) and the Office National des Hydrocarbures et des Mines (ONHYM, 25%).
This agreement will enable Eni to expand its presence in the Atlantic Margin of an important region such as the North Africa, in line with the Company's strategy aimed at diversifying its exploration portfolio in basins with high hydrocarbons potential.