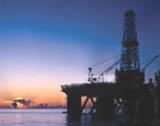 Argos Resources Limited, which holds a 5% Overriding Royalty Interest in Licence PL001 in the North Falkland Basin, has signed a Participation Agreement with Noble Energy Falklands Limited and Edison International S.p.A that replaces the Farmout Agreement between the Parties.
On February 12, the company had received notification from Noble, the Operator of Licence PL001, of an event of Force Majeure resulting in them being unable to drill an exploration well on the Licence using the Eirik Raude rig.
It was also declared at that time that a new Participation Agreement between the Parties would be entered into, replacing the Farmout Agreement, to address the various changes created as a consequence of the Force Majeure event.