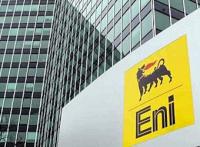 Eni has received the approval of the Plan of Development for the Coral discovery, offshore Mozambique. The approval has been granted by the Government of Mozambique's Council of Ministers.
The approval relates to the first phase of development of 5 trillion cubic feet of gas in the Coral discovery, located in the Area 4 permit. The discovery is located in water more than 2000 meters deep and approximately 80 kilometers offshore of the Palma bay in the northern province of Cabo Delgado.
The giant discovery, made in May 2012 and outlined in 2013, proved the existence of a high quality field of Eocenic age with excellent productivity. It is estimated to contain around 16 trillion cubic feet (TCF) of gas in place, wholly located in Area 4.