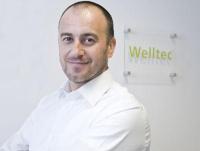 The world's first application of a new well completion technology has been a solid success.
In just six weeks, innovation company Welltec® adapted its Welltec® Flow Valve (WFV™) technology to a client's requirements, resolved a well stimulation issue following a malfunction with third-party equipment, and completed a successful operation.
The Welltec® Flow Valve is a component of Welltec's Flex-Well® completions concept. This comprises a suite of Welltec® technologies that can be combined to meet an operator's specific needs.
The Flex-Well® concept's aims include reducing well construction risk, time and costs, tackling production issues and maximising early production.
And these aims were validated in the company's response to a client's requirement to meet challenging new objectives for a West Africa drilling operation.