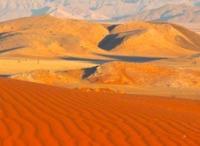 Hydrocarb Energy Corporation is anticipating mobilizing a drilling rig to Galveston Bay State Tract 259 to drill an exploration well in mid-October. The North Eagle Bay ST 259 #1 well is a high-impact exploration well in which Hydrocarb's subsidiary, Galveston Bay Energy, has Operatorship and a 5 percent interest. WR Production, LLC holds the remaining 95% along with industry partners.
This well is targeting a net unrisked prospective resource best estimate of 24.7 million barrels oil and 102.6 BCF gas. The ST 259 #1, at a planned total measured depth of 14,800 feet, is designated to test the presence of hydrocarbon accumulations in 6 Oligocene reservoirs.
The drill location is four miles north of the productive Eagle Bay Field, which has produced from the target reservoirs. The prospect is defined as an Oligocene age faulted with 4-way dip closure.
A successful result would open up a new round of exploration activity in Galveston Bay. Hydrocarb Energy Corporation holds 18000+ acres by production in the Galveston Bay Texas area.