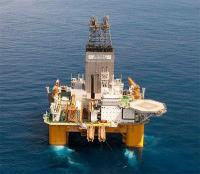 Ophir Energy has finalised commercial terms and is in the process of signing Heads of Agreement for LNG offtake from the Fortuna FLNG Project with a shortlisted group of counterparties, all of which are globally established LNG Buyers.
The offtake contracts offer flexibility to competitively deliver the gas into either the Atlantic or Pacific Basin and have been met with strong interest from LNG buyers. The total requested demand under the HoA's has substantially exceeded the available offtake from the project.
Each of the LNG buyers has completed due diligence on the Fortuna FLNG Project prior to agreeing terms. Ophir expects that all of the HoAs will have been signed by the end of November. There will then follow a further shortlisting process to select one or two of these LNG Buyers with whom to sign full Sales & Purchase Agreements in Q1 2016. This timing is in line with the planned project Final Investment Decision in mid-2016.