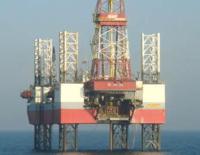 Petroceltic International plc has started the development drilling on the Ain Tsila gas and condensate field in Algeria.
The newly built SINOPEC Rig 50117 arrived on the Isarene permit during November 2015, was assembled successfully on site, and has now passed acceptance testing. At 18:00 on 21 February 2016 development well AT-10, the first well of the Ain Tsila development drilling campaign, was spudded.
AT-10 is located in the north of the field approximately 3.4 km from the field discovery well AT-1, and 2.0 km from the appraisal well AT-8; each of these wells delivered gas flow rates in excess of 30 MMscfpd on test.