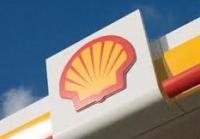 Shell Nigeria Exploration and Production Company Ltd (SNEPCo) has started production from the Bonga Phase 3 project.
Andrew Brown, Shell's Upstream International Director, said: 'This new start up is another important milestone for Bonga, adding valuable new production to this major facility.'
Bonga Phase 3 is an expansion of the Bonga Main development, with peak production expected to be some 50,000 barrels of oil equivalent. This will be transported through existing pipelines to the Bonga floating production storage and offloading (FPSO) facility, which has the capacity to produce more than 200,000 barrels of oil and 150 million standard cubic feet of gas a day.
The Bonga field, which began producing oil and gas in 2005, was Nigeria's first deep-water development in depths of more than 1,000 metres. Bonga has produced over 600 million barrels of oil to date.
The Bonga project is operated by SNEPCo as contractor under a production sharing contract with the Nigerian National Petroleum Company, which holds the lease for OML 118, in which the Bonga field is located. SNEPCo holds a 55% contractor interest in OML 118. The other co-venturers are Esso Exploration & Production Nigeria Ltd (20%), Total E&P Nigeria Ltd (12.5%) and Nigerian Agip Exploration Ltd (12.5%).