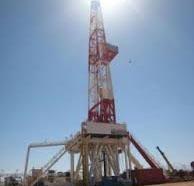 SOCO International says that the Baobab Marine-1 ('BABM-1') commitment well drilled in the Mer Profonde Sud Block, located in the Lower Congo Basin, offshore the Republic of Congo reached total depth on 25 February 2016.
The well was drilled by the deepwater drillship Noble Globetrotter II on the RR Prospect to a measured depth of 3,275 metres and intersected the stacked early Miocene channel complexes that were targeted.
Although good quality sands were present, no hydrocarbons were encountered, suggesting lack of communication with the known oil source.