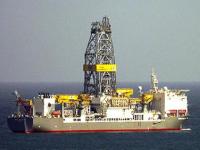 Tower Resources plc has appointed Dr Philip Leighton Frank as Independent Non-Executive Director, and of Nigel Alan Quinton as Exploration Director, with immediate effect.
Dr Frank, 62, has over 30 years' wide ranging experience in the oil & gas industry, having commenced his career with BP where he reached the position of Assistant Chief Geologist, a company-wide role. Philip subsequently held a series of senior exploration and business development positions across a number of successful E&P companies including Clyde Petroleum, Triton Resources, Monument Oil & Gas and LASMO.
In 2003 Philip joined Emerald Energy, a FTSE-250 oil company, as Exploration Manager and was instrumental in the success of its Colombia and Syria exploration programmes, which resulted in Emerald's acquisition by the Sinochem Group for £532 million in 2009.