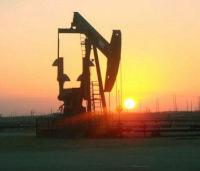 Circle Oil Plc provides the following information on the progress of the NFA-1 exploration well on the Lalla Mimouna permit, onshore Morocco.
NFA-1 was the third well drilled by Circle Oil on the Lalla Mimouna permit and targeted the Miocene sands. TD of the well, at 1,077 metres MD, was reached on 26 July 2015.
The well encountered gas shows whilst drilling at the targeted depth but the reservoir quality encountered in the well has not met the Company's pre-drill estimates. Therefore the well will be plugged and abandoned.
The rig will now be mobilised to drill the Ksiri South (KSS-A) exploration well in the Sebou permit in the Rharb Basin. This well is targeting two objectives in the Miocene Gaddari sands.
One of the key objectives of this well is to prove up the potential of targets with a significant stratigraphic trapping component. If successful, this will open a new play type for the Sebou permit with several analogue targets.
: