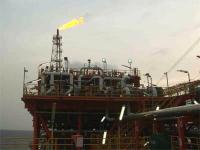 Erin Energy Corporation announced that the resource volume assessment of the three previously discovered fields (Tano North, Tano West, and Tano South) has been completed in the Expanded Shallow Water Tano (ESWT) Block, located offshore Ghana.
The ESWT block is operated by its subsidiary company, Camac Energy Ghana Limited. The total discovered in-place oil and gas volumes have been assessed at approximately 500 million barrels and 282 BCF respectively.
A total of 14 wells have been drilled in the fields, and many of the wells were also flow tested with oil and gas produced to surface. From the production tests oil production rates ranged between 600 and 2,047 barrels per day, with the API gravity of the produced oil ranging between 15 and 32 degrees. A maximum gas rate of about 13 million cubic feet per day was also established.