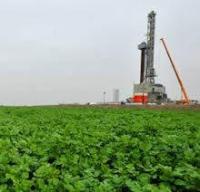 San Leon Energy announces an update on NovaSeis, its seismic subsidiary. NovaSeis, the Company's 100%-owned subsidiary, has signed a Memorandum of Understanding (MoU) with Northbridge Energy Ltd (Northbridge), a Nigerian-based integrated energy company. The MoU sets out a Joint Venture between the two parties, to provide seismic acquisition and interpretation services in Nigeria.
Subject to final documentation, expected to be completed before year end, NovaSeis will contribute acquisition equipment and personnel together with interpretation expertise. Northbridge will provide work sourcing, permitting, local personnel and services.
One of the conditions for San Leon entering into a MoU with Northbridge was the award of a Permit to undertake Seismic Data Acquisition and Processing and Interpretation. The Company can confirm this was duly issued by the Government of Nigeria to Northbrigde in the current quarter.